Option
Option of Inlet System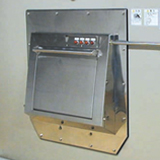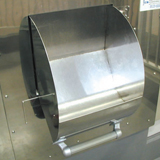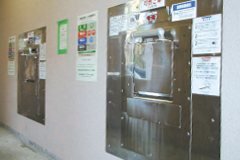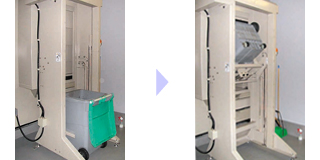 Being set to a designated position, a refuse bin is automatically lifted and turned over and refuse in the bin is thrown into J-DRUM.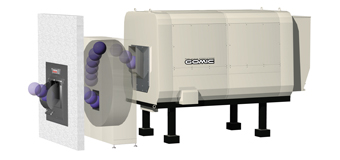 With the low inlet gate, steps or staircase are not required to throw refuse into J-DRUM.Since the revolving system is a slim unit, no complicated work is requested.
Option of Discharging System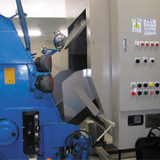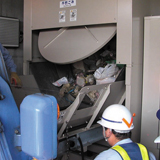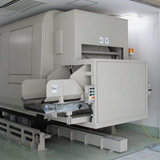 Option of Main body movement

In case of geographical restriction for access of RCV, J-DRUM can be extended and retracted by this system. This system is practical and applicable for underground car park, etc.
Option of Deodorant System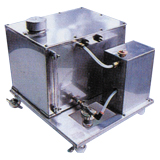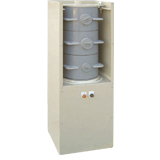 Absorbing odor in the body, the activated carbon kills odor.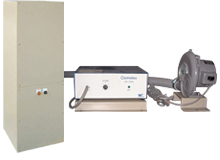 With combination of the activated carbon deodorant unit and ozone generating unit and blower, odor is killed further effectively.
Application for Commercial Building
Un-managed waste often causes trouble with adjoining building or private house due to bad odor and/or generation of vermin. J-DRUM can splendidly work out such trouble. It, therefore, is most useful for such users who want to give people clean and hygienic image and strongly hate trouble with people, e.g. department stores, hotels, hospitals, etc.