What's the J-DRUM
The de facto standard waste treatment system saves space
through a combination of compression and storage.
The groundbreaking J-DRUM system is a safe,
sanitary way of storing garbage.
J-DRUM is an advanced and sophisticated system to store the refuse generated from the building hygienically and safely. It is prominent with characteristics of refuse compaction, refuse volume reduction, labor saving and space saving.
To emissions from power
Configuration
Refuse storage in polyethylene bins, most popular such refuse management can prevent odor radiation and scattering of refuse in some extent. But those bins claim fairly big space, even if neatly lined up. The more increasing refuse generation, the wider precious land is sacrificed being occupied by refuse bins. Making best use of limited precious land in the heart of cities is essential. Therefore, the J-DRUM, the system to compresses and confines / stores bulky refuse is the best solution of saving space.
Area One Sixth, Volume Two Third. This much space saving is accomplished by installing J-DRUM. Various conversion plans of saved space are expected such as parking lot, green belt, etc. Since the occupied area of J-DRUM is very limited, layout plan is fairly flexible. When considering newly deploying J-DRUM, you don't need to worry about space to install.
Introduction of J-DRUM makes garbage collection
points extraordinarily neat and clean!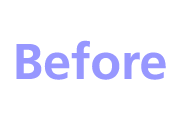 The biggest challenge to a clean, beautiful environment is the management of garbage. Piles of garbage bags not only spoil the scenery but can also irreversibly damage the image of medical institutions or restaurants, where the public demands the highest standards of hygiene. Because of the offensive odors, vermin, and crows, the garbage makes the streets dirty and may cause problems with neighbors. J-DRUM solves these garbage-related problems. This ideal waste management system does not exude odors, dirty the streets, or require much labor.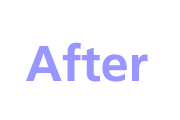 There is no need to prepare special containers or provide extra labor. Simply place the garbage bags in J-DRUM as you do at the garbage collection point now, and the drum inside the equipment rotates to stir the garbage, reduce the volume, compact it, and store it. Three types of deodorant are used to minimize the odor, and keep insects and crows away. The compacted garbage is automatically discharged into a garbage truck, and no extra labor is required. The sophisticated, smart design makes a good impression. The garbage management system is state-of-the-art.